The Society's mission is fostering the exchange of knowledge of in vitro biology of cells, tissues and organs from both plant and animals (including humans). Our focus in on biological research, development, and applications of significance to science and society. Your organization can show your commitment to science by providing support for our programs and endeavors.
By making a contribution to the SIVB's Annual Meeting, you assist us in supporting the participation of scientists at all career levels—while still keeping registration fees as affordable as possible. There are 5 levels of support:
Meeting Distinguished Supporter (up to $25,000)

Virtual Program Supporter ($20,000) 

Meeting Keynote Supporter (up to $10,000)

Meeting Symposium Supporter (up to $5,000)

Meeting Supporter (up to $2,000)
For more information on these and other Supporter Opportunities at the 2024 World Congress on In Vitro Biology, please contact Michele Schultz.
Each level of support provides special benefits to get you noticed at the 2024 world congress on In Vitro Biology
2024 World Congress Supporter benefits include:
Benefits

Distinguished

Virtual Program

Keynote

Symposium

Contributor

($10,001 - $25,000)
($20,000)*
($5,001 - $10,000)
($2,001 - $5,000)
(Up to $2,000)
Acknowledgment in the meeting
publications, on the event website, and the In Vitro Report Newsletter
Company Logo with link on SIVB website
One-time usage of the SIVB mailing list
Eligibility for a Floor Display space
1 full-page color ad in either In the Program booklet or proceedings (abstract issue)
1 full-page B&W ad in either In the Program booklet or proceedings (abstract issue)
Acknowledgement on website home page slider with logo and link.
Virtual Visibility Package on both the Mobile App and Event Website **

* If two organizations wish to share the Virtual Program Supporter Opportunity, they will also share the benefits listed.
** Virtual Visibility Package includes:
Mobile App Visibility (graphics provided by supporter)
Mobile app splash page-home screen
Mobile app tile ad on home screen
Mobile app home page rotating sticky banner
Mobile app rotating subpage banner ad on the top of the program and other pages throughout the app.
Website Visibility (graphics provided by supporter)
EventScribe rotating banner ad on left side of screen which will appear on all pages.
EventScribe tile ad on home screen
Acknowledgement of the 2023 Supporters
The 2023 Planning Committee acknowledges the contributions and donations received from the following organizations and individuals for their support of the 2023 In Vitro Biology Meeting.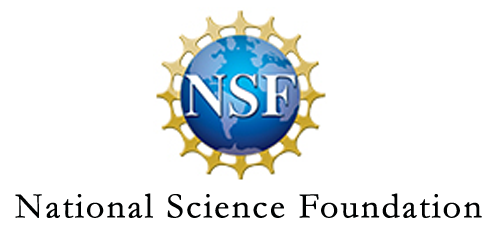 This material is based upon work supported by the National Science Foundation under Grant No. 2220889
This work is supported by Agriculture and Food Research Initiative [grant no. 2022-67013-37019/project accession no. 1028426] from the USDA National Institute of Food and Agriculture. Any opinions, findings, conclusions, or recommendations expressed in this publication are those of the author(s) and do not necessarily reflect the view of the U.S. Department of Agriculture.
VIRTUAL PROGRAM SUPPORTERS
MEETING KEYNOTE SUPPORTERS
Robert and Gale Lawrence, Jr.
MEETING SYMPOSIUM SUPPORTERS
Michael E. Horn Endowment Fund
LIFETIME ACHIEVEMENT AWARD SUPPORTERS