This dynamic hotel in the center of downtown Norfolk is the location for the 2023 In Vitro Biology Meeting.
Stay at the official 2023 SIVB meeting hotel and embrace the downtown lifestyle. Be in the heart of the city within walking distance to cultural attractions, trendy shopping, dining, and the stunning Elizabeth River.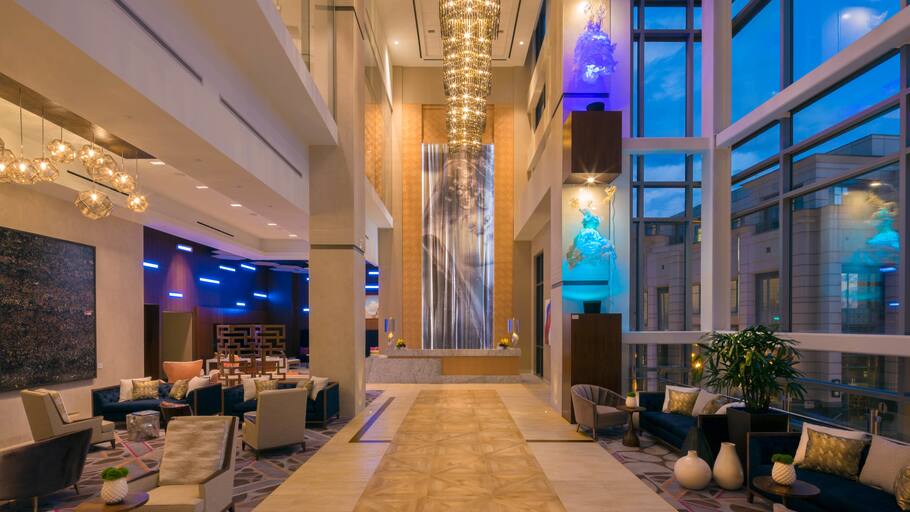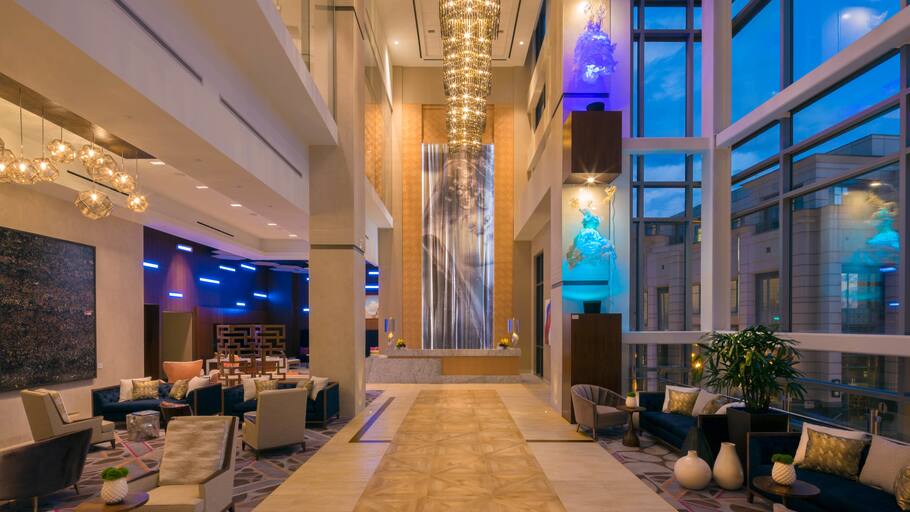 With its elegance and cutting-edge technology, Hilton Norfolk The Main is a modern luxury hotel with vibrant spaces for your business and social lifestyle.
Located in the heart of Downtown Norfolk, The Main is within walking distance to many of Norfolk's top attractions, shopping, and dining such as the MacArthur Memorial Museum, Nauticus, National Maritime Museum, Chrysler Museum of Art, MacArthur Center Shopping, and the MacArthur Square Tram.
In addition to being the center of the SIVB's 2023 Annual Meeting, The Main is also easily accessible from Norfolk International Airport (ORF) which is only nine miles away. The hotel features a 5,000 sq. ft. Health and Wellness Area with an indoor swimming pool and extensive fitness center. Located in the lobby is a state-of-the-art business center open 24 hours a day providing complimentary Internet access. Available restaurants include an Italian Trattoria, Seafood Bistro, and rooftop bar and lounge.
SIVB's ROOM BLOCK IS FULL AT THIS TIME. SIVB's special rate is only $152 per single/double occupancy and includes in room internet. Remember, every room that is booked as part of SIVB's block helps fulfill our responsibilities to receive discounted space, which allows us to provide you with the lowest possible rates to attend.
Hotel Location
Hilton Norfolk The Main
100 East Main Street
Norfolk, VA 23510
(757) 763-6200