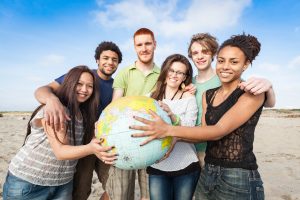 SIVB realizes that travel funds are not always available to allow students to take full advantage of the opportunities provided by the Society. To assist those students who wish to present their research at SIVB's Annual Meeting, the Society created the SIVB Student Travel Award. This award is presented to a select group of students based on review of their abstract submissions and provides financial support to attend the meeting and present their research. The SIVB Student Travel Awards are open to students working in all areas of in vitro biology. The awards provide travel support up to $500 to attend the Annual Meeting. An estimate of travel expenses must be submitted with the abstract.
Click here to see a list of previous winners.
The SIVB Student Award Program provides recognition and financial support for student's who have contributed and made outstanding achievements in the field of in vitro biology. Students applying for awards must submit:
An Official Abstract Submission (to be submitted online) and completed online Student Registration;
A 4-page (maximum) letter indicating award(s) applying for, and narrative of methods, results, and supporting figures/tables as appropriate;
research director/supervisor certification that the work was performed by the student applicant; and
Estimate of Travel Expenses.
Students competing for awards may apply for multiple awards, must satisfy specific award criteria, and must present their papers at the Meeting as scheduled. Winners will be notified prior to the meeting. The student awardees must present their submitted research papers and be present at the meeting award ceremony.
Your submission should be sent to:
Student Awards
Society for In
Vitro Biology
514 Daniels St., Suite 411
Raleigh, NC 27605
Email: sivb@sivb.org
Application Deadline is January 31.